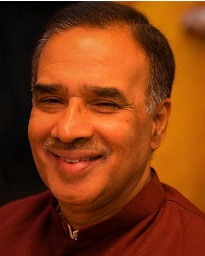 Welcome to the Department of Electrical Engineering at Techno International New Town (formerly, known as Techno India College of Technology), Kolkata. We have started our journey in the year of 2005. At present, the department offers two programs – at the undergraduate level a B.Tech degree in electrical engineering and at the postgraduate level an M. Tech. degree in Power System. The sanctioned students' strengths for the B. Tech. and M. Tech. programs are respectively 60 and 9 per year. Both the programs are AICTE accredited and affiliated to Maulana Abul Kalam Azad University of Technology (MAKAUT).

The backbone of the department constitutes of a team of well educated, highly experienced, dedicated and motivated faculty members and technical assistants. All the faculty members and technical assistants are well qualified and competitive enough in preparing the young minds (our students) for global competition. In addition to the primary teaching duties, all of them have their publications in different national and international journals of repute for attaining perfection in their profession.

The department strives to provide a conductive environment for the students to develop analytical and practical skills and apply them to real world problems through high-quality academic programs that offer a unique blend of teaching and research that strengthens the student's ability to solve problems, expand their knowledge base, work independently, think critically and find new ways to apply science to benefit society. Students are offered hands-on experience; get mentoring and the opportunity to work in state-of-the-art laboratories. In order to motivate the students the department organizes regular training in hardware, arranges workshop, technical events, seminars and industrial visits.

The principal objective of the curriculum is to impart technical knowledge to the students, promote their problem solving skills and innovation of new technologies. In addition to the course contents, as specified by MAKAUT, new scientific and technological developments are also discussed with the students. Both the undergraduate and postgraduate students are encouraged to undertake various projects on cutting edge problems.

The teaching module comprises of lectures, tutorials and laboratory classes along with various other initiatives such as special classes for GATE and remedial classes for weak students. The methodology adopted in the classroom teaching is based on the application of innovation strategies, comprehensive lectures, regular assignments and active interaction between teachers and students.

This website provides an overview of the academic programs, research activities of our department, profiles of faculty members, and details of student activities. We hope that whether you are a prospective undergraduate or graduate student, you will find this website to be informative.

If you have further questions after browsing this website, please do not hesitate to contact us. You may also correspond with individual faculty members, or contact them by email, using the addresses shown on the faculty pages. Our department looks forward to contribute in solving the technological challenges of the society with active participation from all sections of the society.
Thank you for visiting us.
Best wishes.