Our students successfully participated in project/ model competitions held at different venues to showcase their projects. The projects were appreciated well and their achievements (listed below) have greatly boosted their confidence.
Achieved 1st prize in Student Project Innovation Competition and Exhibition (SPICE) at Techno International New Town held on April 06, 2019.
Student name: Somraj Banerjee, MD. Khalid, Subhadeep Paul, Devyank Singh - 2021 passout
Name of the project: Advanced Voice Controlled Home Automation System.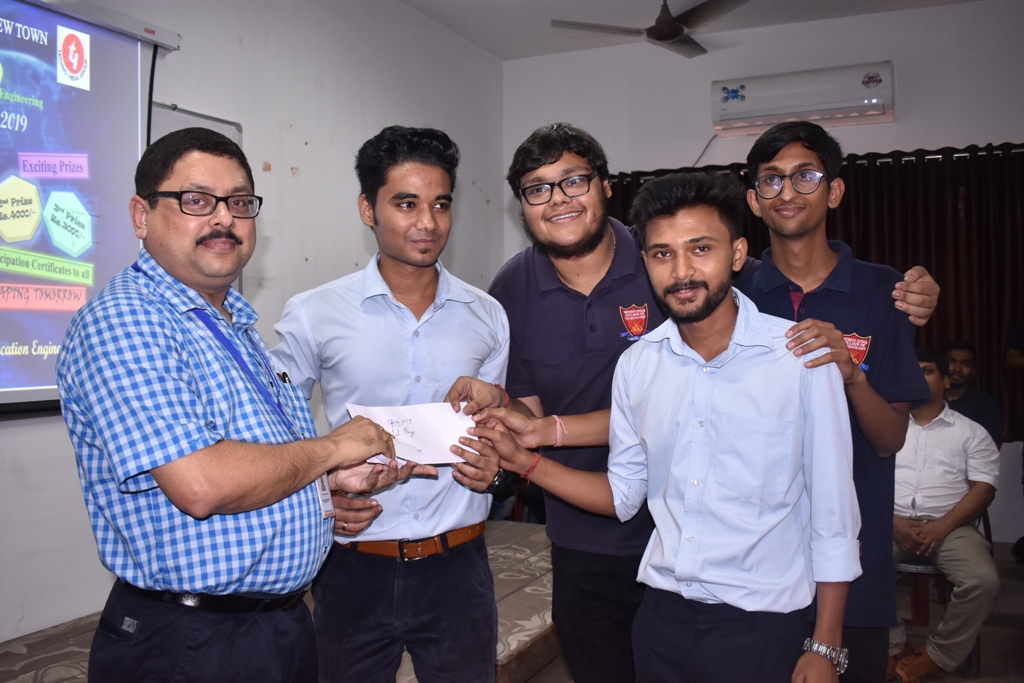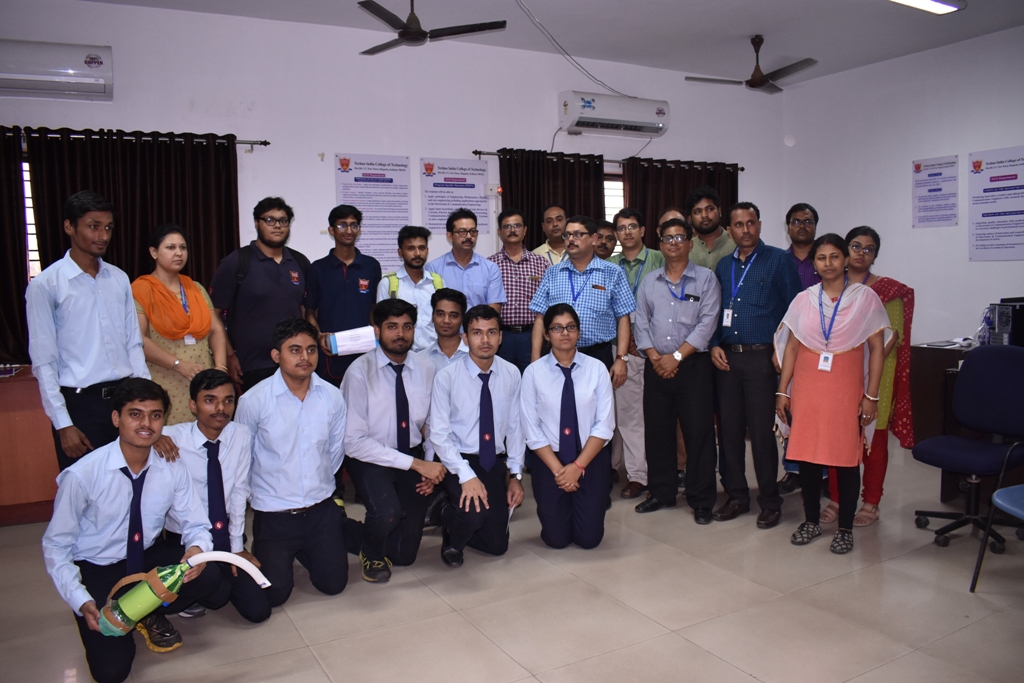 Secured 2nd position in 4th Inter College Competition on Prototype Design for Mankind (4th ICCPDM) held on April 12, 2019 at Heritage Institute of Technology.
Student name: Somraj Banerjee , MD. Khalid, Subhadeep Paul, Devyank Singh - 2021 passout
Name of the project: Advanced Voice Controlled Home Automation System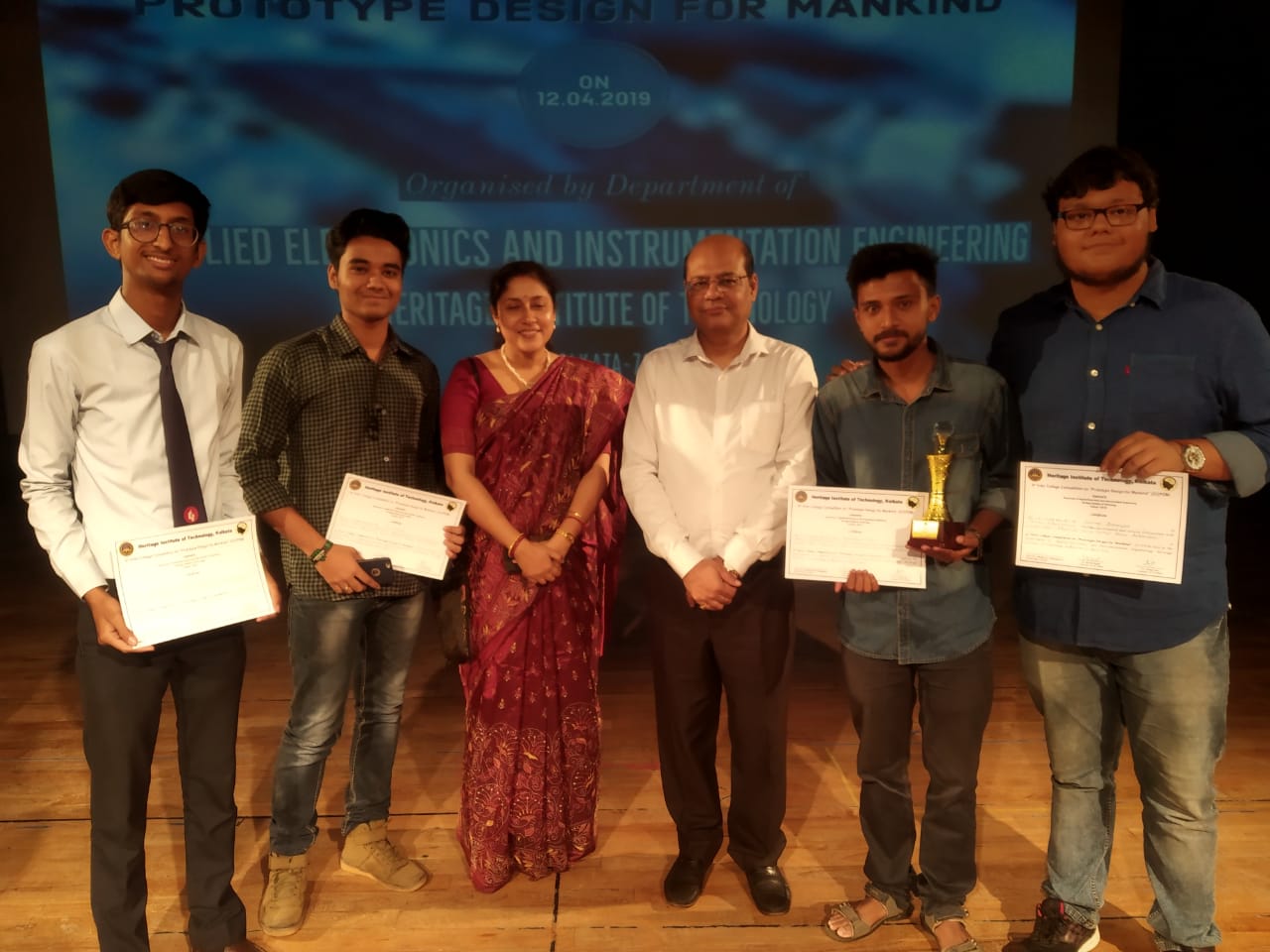 Secured 3rd position in 4th Inter College Competition on Prototype Design for Mankind (4th ICCPDM) held on April 12, 2019 at Heritage Institute of Technology.
Student name: Tanishka Das, MD.Zidan Hossaine , Anit Vishwakarma , Pushpal Dey , Nitin Kumar - 2021 passout
Name of the project: Hand Gesture Controlled Robot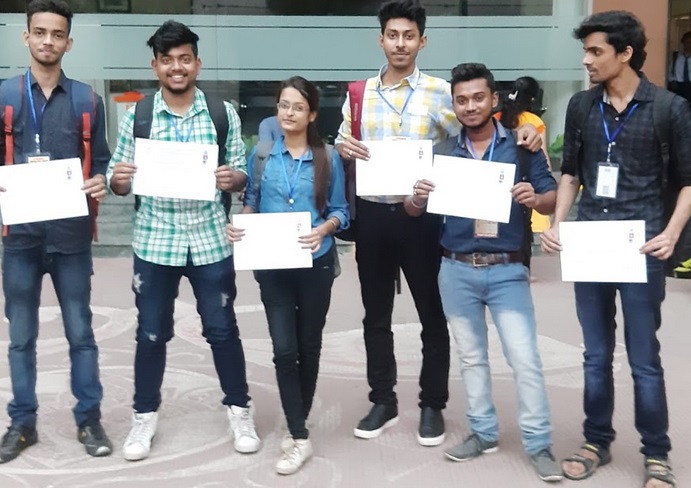 Secured 1st position in Project Competition in Prabudhha (Tech Fest) held on March 27-28, 2019 at Techno International Newtown.
Student name: Somnath Sahu, Megholi Chakroborty, Malashree Koley, Dhrubajyoti Debnath - 2020 passout
Name of the project: Semi Automated Smart Safety Car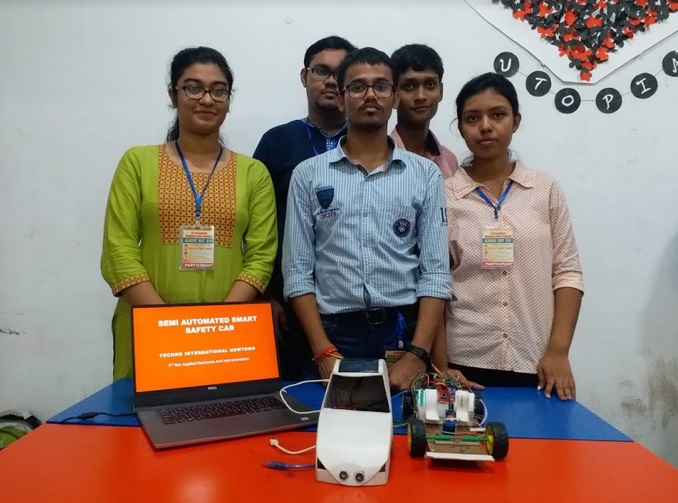 Winner of Kshitij 2016-2017 Innovation challenge events sponsored by Johnson Controls, India.
Secured 2nd position in Prakriti 2017 (event of Kshitij 2017) organized in association with IIT Kharagpur and gift city Gujarat.
Student Name: Solanki Patra, Madhuparna Ghos , Sindhuja Rao and Shreya Acharya– 2017 passout
Name of the project: Smart Waste Segregator
Semifinalists of India innovation challenge 2016 organized by Texas instruments in association with IIM Bangalore.
Winner of Eureka, IEEE event in electrical domain of Kshitij 2017.
Student Name: Solanki Patra, Madhuparna Ghosh , Sindhuja Rao and Shreya Acharya– 2017 passout
Name of the project: Smart Highway