Tuesday, August 29, 2017, 10:00am - 05:00pm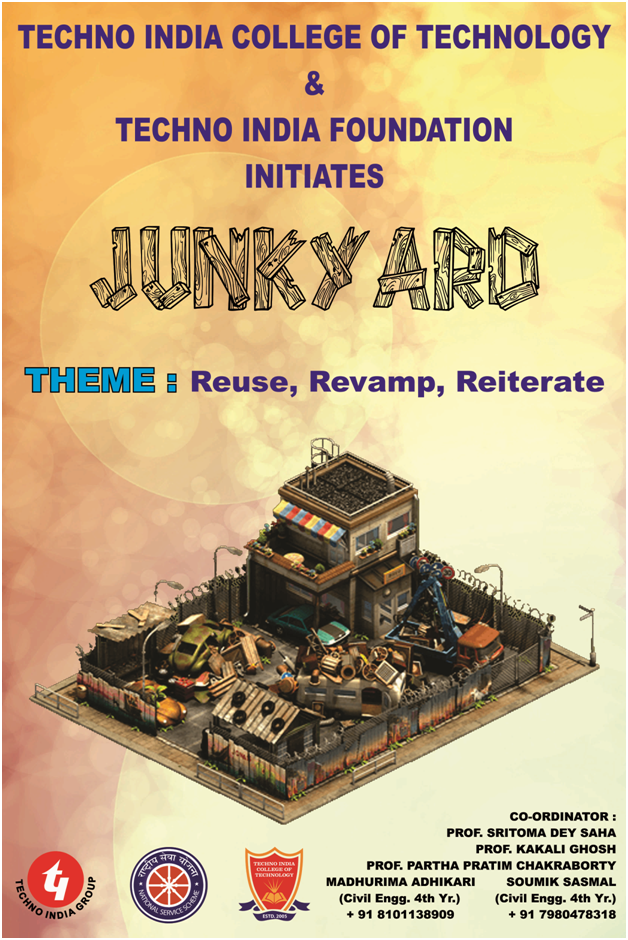 Techno India College of  Technology  in association with Techno India Foundation  organized a competition on Junkyards Making for around 200 B-tech Ist year students  on the theme '' Reuse,Revamp,Reiterate'' in Tict Campus ,Rajarhat on 28-08-2017, Monday.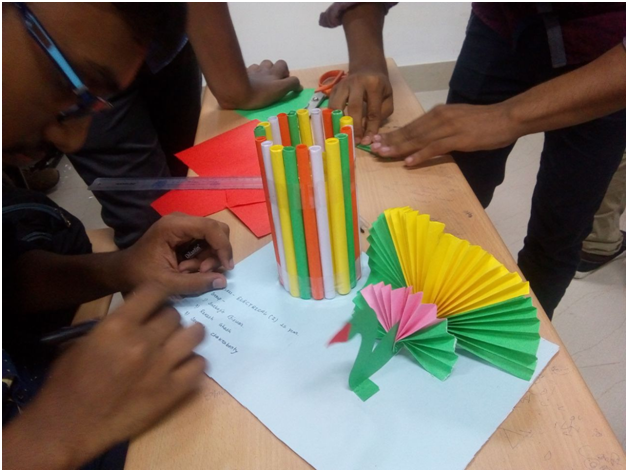 ObJective of the event- This event was organized to raise funds for flood relief by selling the junkyards made by the TICT students in an exhibition within the campus.This was also initiated to involve the newly admitted students into social welfare activities of the organization.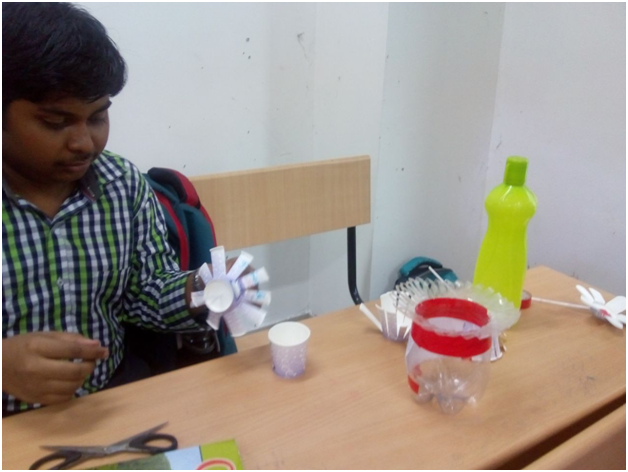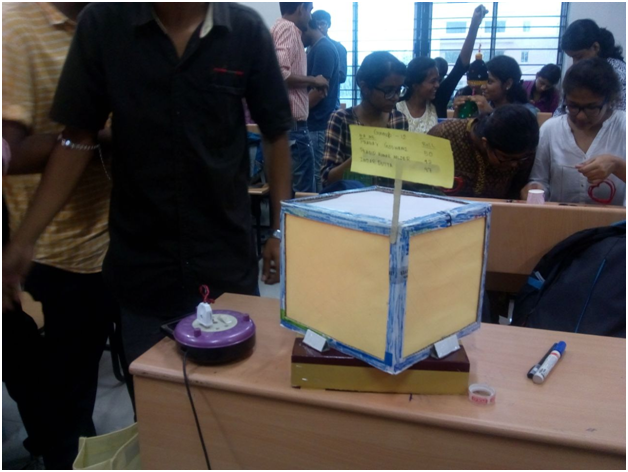 Event-Arround  16 volunteers from different year & stream volunteered  the event & they explained the details to  200 participants. Plastic bottles, old magazines,newspapers were provided by the college .The participants made different hand crafts  on the given theme on a relevant environmental  issue like usage of waste materials to make something for dalily use.The best three items were awarded by the panel of judges & college authority.Junkyards were displayed in an exhibition where college students & faculties came forward to purchase those for raising flood relief funds.overall it was a successful event with whole hearted support & participation of college authority,faculty coordinators,student volunteers & participants.