Wednesday, March 08, 2017, 10:00am - 03:00pm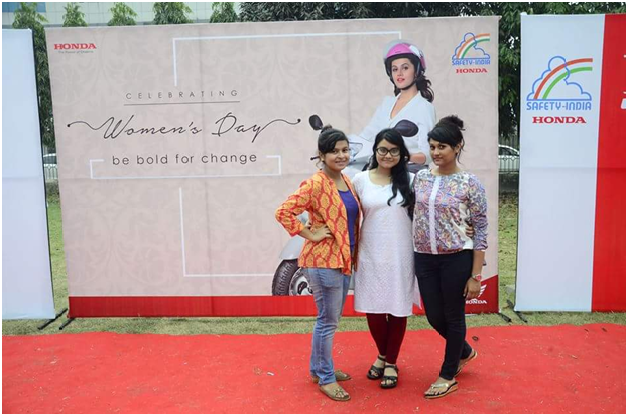 Techno India College of Technology celebrated International Women's Day in Collaboration with Honda Two –wheelers & auto mobiles in college campus. Free training session on two-wheeler driving & safety was organized for female students and female employees of the organization. The training session started on 10.00 am , it opens with speech on driving safety measures for women on Indian roads by a technical professional of Honda .After that driving training was given to the participants. The training session continued till 1.pm.After that complimentary lunch was served.
In the second half a conference was organized where three women celebrity guests were the speakers for the day. Prof Maria Fernandeas, Chairman of Minority forum ,West Bengal, Mrs. Nayan Mitra, Developmental & CSR  Consultant, Dr. Mala Mitra, Head of the Department, Basic Science & Humanities, Techno India College of Technology . Open forum of question-answer session was held among the celebrity guests & female faculties and students.The programme continued till 3.00.All the participants gained insight on women empowerment,prevention of women trafficking,Ceation of self-help group for underprivileged women etc.